Bellevue General Contractor
Do you want to renovate your commercial space? Metropolitan Contracting is the premier general contractor serving Bellevue, WA, that you can rely on. As a dedicated general contractor, we can be instrumental in transforming your commercial space into a functional and aesthetically pleasing environment.
By enlisting the services of a skilled Bellevue general contractor, business owners can rest assured that every aspect of their project will be expertly handled. One of the key advantages of partnering with a seasoned Bellevue general contractor is the ability to streamline the renovation process.
As a Bellevue general contractor, we coordinate all aspects of the project, including permits, subcontractors, and scheduling, ensuring a smooth and hassle-free experience. We are the experts to contact when you require:
Remodeling contractors
Construction contractors
Local contractors
Licensed contractors near me
Connect with Metropolitan Contracting today, your reliable Bellevue general contractor, for expert commercial renovation services.
(206) 222-3988
Bellevue Leasehold Improvements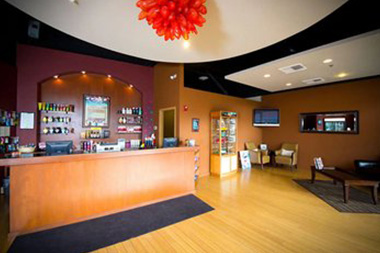 Regarding Bellevue leasehold improvements, choosing the right partner is paramount for meeting the demands of the tenant. We are your go-to company for leasehold improvements that meet and exceed your expectations.
Our commitment to staying on budget and adherence to timelines make us the preferred choice when you are embarking on Bellevue leasehold improvements projects. What sets us apart is the ability to seamlessly navigate the complexities of Bellevue leasehold improvements.
When you choose us for your Bellevue leasehold improvements, you select a partner dedicated to enhancing the workspace and delivering lasting results for the following:
Commercial build out
Tenant improvement construction
Lease hold improvement
Commercial tenant improvement
Call Metropolitan Contracting today for Bellevue leasehold improvements and transform your commercial environment.
(206) 222-3988
Bellevue Design Build
Bellevue design build construction offers many advantages that make it a compelling choice for numerous projects, and when it comes to harnessing these benefits, you can trust us. With our expertise in Bellevue design build construction, clients can experience many advantages that ultimately result in successful and hassle-free projects.
The design build approach integrates the design and construction phases into one cohesive process, enhancing efficiency, cost-effectiveness, and streamlined communication. One of the primary advantages of Bellevue design build construction is its ability to save time and money.
Our Bellevue design build team works collaboratively to deliver cost-effective solutions that align with your vision for the following:
Design bid build project
Exemplary design bid build method
Design bid build contract
Outstanding design bid build construction
Contact Metropolitan Contracting to explore how our expertise in Bellevue design build can turn your vision into a reality while saving you time and money.
(206) 222-3988