Kent General Contractor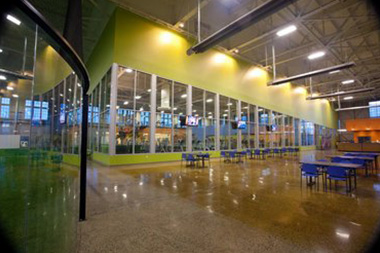 Are you looking for a general contractor near Kent, WA? If yes, then you are in luck! Metropolitan Contracting is a dedicated and trustworthy Kent general contractor.
Consult us, your go-to Kent general contractor, when planning to turn your construction dreams into reality. Whether undertaking a minor renovation or a large-scale construction project, your vision is paramount.
We are an experienced Kent general contractor committed to manifesting your dreams into tangible structures while providing a seamless journey from the initial concept to the final product. We stick to our motto of customer satisfaction.
We also offer the following:
Office design service
High tech office design
Medical office design
Modern office plans
Connect with Metropolitan Contracting, a trusted Kent general contractor.
(206) 222-3988
Kent Leasehold Improvements
Is your commercial space needing a transformation to meet the ever-evolving business needs? Look no further than our Kent leasehold improvements service.
Many leased commercial spaces come with pre-existing layouts that may not align with your needs. With Kent leasehold improvements service, your area can be reconfigured to a more efficient and functional configuration that maximizes every square foot. Outdated or bland aesthetics can deter customers and impact employee morale.
Our Kent leasehold improvements service includes design expertise, ensuring your space is modern, inviting, and impressive. When you choose our Kent leasehold improvements, rest assured, as our team is well-versed in local building codes and regulations, ensuring to meet legal requirements.
Rely on us for the following:
New restaurant design
Retail space design service
Sustainable architecture
Food service design plans
Metropolitan Contracting ensures you get the best Kent leasehold improvements service in the area. Contact us today.
(206) 222-3988
Kent Design Build
We can be your ideal partner if you are embarking on a design-build project. Our Kent design build services seamlessly merge the creative vision of designers with the technical expertise of builders, all under one roof.
These projects have a single point of responsibility, simplifying communication and reducing the risk of misunderstanding between designers and builders. Kent design build typically leads to faster project completion with the design and construction phases overlapping.
We ensure seamless communication, reducing the chances of misunderstandings and facilitating quick decision-making. Our Kent design build service is tailored to your needs, ensuring that the result aligns perfectly with your vision and goals.
When you choose us for Kent design build service, you experience creativity coming to life.
Call us if you need the following:
Construction contractors
Seismic retrofitting plans
Modernizing distinct historic spaces
Remodeling contractors
Choose Metropolitan Contracting for a reliable, quality Kent design build service.
(206) 222-3988